Vera Stewart is a Southern cooking show host, entrepreneur, caterer, mail order aficionado, and mentor.
She was named 1997 Small Business Person of the Year by the Augusta/Richmond County Chamber of Commerce and is one of two women named a CSRA Business Hall of Fame Laurette. Other accolades include two-time GABBY Merit Award winner, Emily Quin Pou Professional Achievement Award winner, and UGA FACS 100 Honoree. She has been featured in countless publications over the course of her career, including two separate runs in Southern Living, O, The Oprah Magazine, InStyle, Town & Country, The New York Times, and Veranda.
When Vera received her Home Economics Education degree in 1974 from the University of Georgia, she was full of ideas, goals, and the determination to see them through. She took her love of teaching to the classroom, spending 4 years enriching high school students with culinary knowledge and the skills to be successful adults. Motherhood brought Vera out of the classroom and into the home, where her catering business was born. The event that put her business on the map was the inaugural luncheon for Governor Joe Frank Harris in 1983, and in 1984, the VeryVera brand was crafted. To continue the company's growth, she diversified into a multifaceted catering and mail-order business with national sales.
Vera's love for teaching opened up another opportunity for diversification when she started a summer cooking school. VeryVera Cooking Camp, which sells out yearly, enters its 19th year in Summer 2021. 2017 brought VeryVera's inaugural camp franchise program, in which franchisees in Columbus, GA and Aiken, SC held their very own VeryVera Cooking Camp for the first time. Due to the success of this franchise program, four franchise locations held VeryVera Cooking Camp in 2018. Contact us today to book the program in your city!
Since 2012, Vera has deepened the relationship with her fan base through The VeryVera Show, a cooking and lifestyle show with national sponsors Sub-Zero, Wolf & Cove, The Fresh Market and Cambria. Each week, tens of thousands of fans tune in to watch her put a twist on classic Southern recipes and introduce new ways to entertain. The VeryVera Show is dearly loved for Vera's take on Southern cuisine, prized giveaways, and well-known culinary figures from the south and beyond, including Tyler Florence, Nathalie Dupree, Virginia Willis, The Lee Brothers, and Rebecca Lang.
Throughout all eras of her career, Vera has found her true passion in mentoring young people. As an homage to those who helped shape the person she is, Vera takes pride in seeing her employees flourish under her guidance. In recent years, this has manifested in an emerging internship program at VeryVera. Since 1997, Vera has also given college scholarships to high school students on her staff that exhibit a strong work ethic and determination.
Vera is easily recognized by her winning smile, contagious enthusiasm, and visible passion for her work. Vera's home is in Augusta with her husband, Andy, an attorney, and her growing family.
While not on the set, Vera still works on special events, her newest cookbook endeavor, and does several community benefit programs in her Augusta, Georgia area. Her VeryVera Cooking Camp has completed its 19th year and was introduced to franchise in 2017 with locations in Georgia and South Carolina. The regional syndication of the show puts Vera in areas across the East as she promotes her message and her talent. To book Vera for Motivational Speaking, Cooking Demos or Business Entrepreneurship Programs, contact info@veryvera.com.
Vera's home is in Augusta with her husband, Andy, an attorney, and her growing family.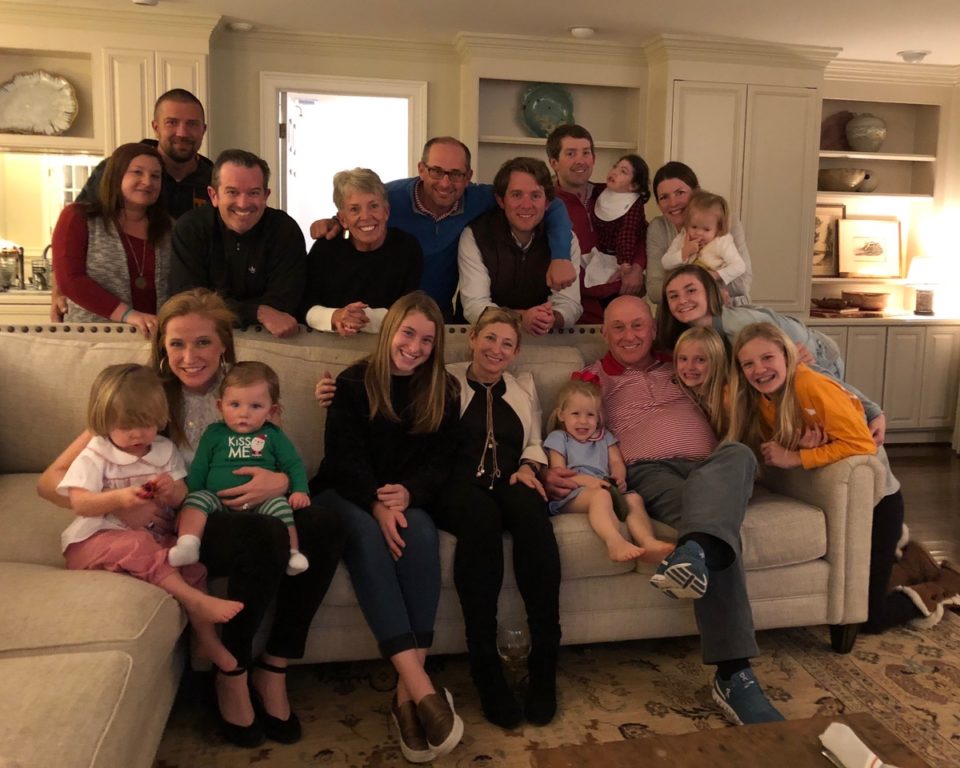 Timeline
1984

Started in Vera's home kitchen and spread to mail-order.
1995

Southern Living Magazine

Made a sale in every state in 10 days.

1996

Launched VeryVera.com
2001

Begin selling on gourmettogo.com

2002

Café opens in Augusta, Georgia

2004

Cooking Camp Launched

2007

Begin Selling on Saks.com

2008

Begin Selling on NeimanMarcus.com

2009

Begin Selling on Costco.com
2010

Appears on the Food Network's Throwdown with Bobby Flay

2011

Begin Selling on HSN.com

2011

Begin Selling on Bloomingdales.com

2012

Fresh Market Becomes Sponsor

2012

Premiered live on HSN

Featured cakes and casseroles

2012

The VeryVera Show Premiers

2013

New Home for the Cottage

2013

Very Vera Show wins Merit GABBY Award

2014

VeryVera Show wins 2nd Merit GABBY Award

2015

The VeryVera Show is syndicated

WSAV – Savannah, GA
WRBL – Columbus, GA

2016

The VeryVera Show up three more markets

WMAZ – Macon, GA
WCBD – Charleston, SC
WBTW – Myrtle Beach, SC

2016

SubZero / Wolf becomes the appliance sponsor

2017

VeryVera camp has first franchise locations

2017

Hershey Becomes Sponsor

2017

The VeryVera Show picks up new markets

WWAY – Wilmington, NC
WISH – Indianapolis, IN

2018

VeryVera Cookbook Released

2018

6 New TV Markets Added

WTTA – Tampa, FL
WYCW – Greenville, SC
WFNA – Mobile, AL
WAMY – Huntsville, AL
NBC – Waterstown, NY
KSWL – Lake Charles, LA

2018

Camp Franchises in 4 locations

2019

Camp franchises 5 locations

WDVM – Hagerstown, MD
WJTV – Jackson, MS
WHLT – Hattiesburg, MS
WDHN – Dothan, AL
WSST – Cordele, GA
WSWG – Albany, GA
KAVU-TV – Victoria, TX

2019

Cookbook in Second Reprint
2020

Cookbook in Third Reprint

2020

Contributing Food Editor with Augusta Magazine

2020

6 New TV Markets Added

WRIC – Richmond, VA
WWCW – Roanoke, VA
KDAF – Dallas, TX
KIAH – Houston, TX
KWKT – Waco, TX
KFOR – Oklahoma City, OK

2021

VeryVera Show celebrates its 10th season

2021

4 New TV Markets Added

KXLT – Rochester, MN
WOLO – Columbia, SC
WMYT – Charlotte, NC
WTVW – Evansville, IN

2022

Contributing Editor with The Augusta Press

2022

3 New TV Markets Added