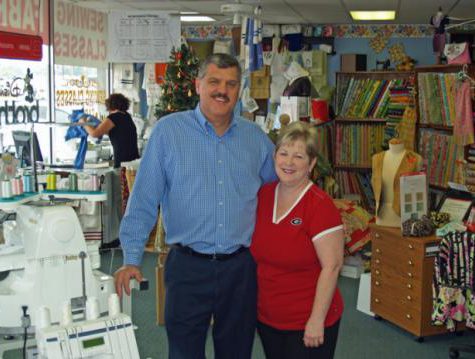 We're excited to announce Jeff's Sewing and Vacuum in Augusta, GA as our September Advertiser of the Month! Jeff's has been on board with the VeryVera Show since Season 5, and we're proud to have an Augusta staple supporting our show.
Jeff's Sewing and Vacuum is locally owned and operated, and they're all about service! Anyone can sell you a sewing machine, but Jeff's Sewing and Vacuum sticks around to help when things aren't going right. The store offers sewing machines, fabric, and sewing/quilting classes, along with Miele vacuums.
Owner Jeff Faircloth's Christian faith is the heart behind the company's renowned customer service. Take it from their customers:
"The BEST sewing and quilting shop in Augusta!!! Great, helpful, knowledgeable, friendly
staff!!"

"Friendliest staff, very helpful and always willing to go the extra mile!"

"We drove from Greenwood to have my machine serviced and he did it in an hour!! Nice friendly, efficient staff. This is my kind of place!"
Augusta and Aiken fans, be on the lookout for details on an event with The VeryVera Show and Jeff's Sewing and Vacuum coming up before the end of the year!